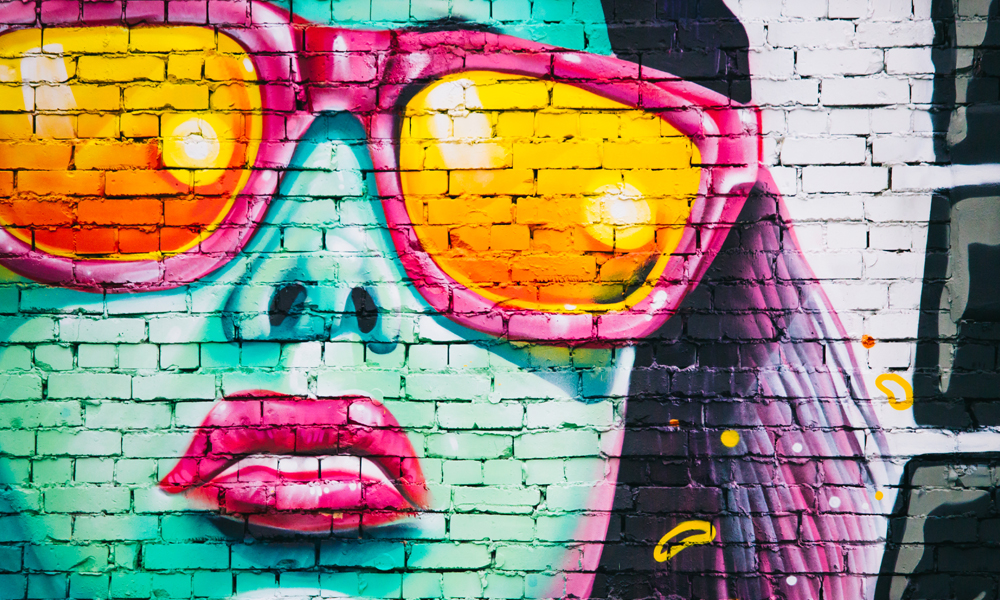 Deviant Distillery launches 'Deviant Initiative for Creative Kinds'
On the heels of its launch last month, Deviant Distillery has announced Deviant Initiative for Creative Kinds (DICK), a campaign that supports budding local artists by providing free Deviant spirits for their exhibitions.
"Artists feel a lot of pressure to create great work and arouse interest in it", says John Hyslop, the founder of Deviant Distillery. "We're artists and entrepreneurs ourselves, so we know how rough it can be when you're working long and hard to prepare for an event and get people to come. That's why we created DICK to help them out".
To kick off the initiative, Deviant supported She absorbed and endured an infinity of small rebuffs, an exhibition by Melbourne artists Amelia Dowling and Helani Laisk opening 17 November at Soma Art Space in Brunswick. The exhibit expresses the artists' experiences with and interpretation of women's physical and emotional endurance at work through textiles, photography, paintings, installations, and performance and audio-visual art.
"So much time, energy and resources go into creating new work, and organising an enjoyable and memorable exhibition opening can be costly on top of it all", says Dowling. "Beverages are an important part of the celebration, so we're immensely grateful for Deviant's support, which removes a lot of pressure at a crucial time. We're excited to offer our guests such unique spirits and collaborate with such an innovative and exciting brand."
Through DICK, artists can apply to receive spirits from Deviant's Anthology series in exchange for providing feedback on the product flavour. The spirits are made with Hyslop's one-of-a-kind distilling technology, which can create the flavour of a 10-year-old whisky in just 10 weeks.
"Because each batch only takes 2% of the traditional ageing time, we can essentially press fast forward on the ageing process and conduct centuries' worth of flavour tests in a fraction of the time", says Hyslop. "Our technology gives us the opportunity to play with new flavours every 10 weeks, rather than wait for batches that were bottled years ago to age.
"We want to take advantage of that to create a spirit with an ultra-premium flavour, and real-time feedback is crucial so we can adapt as we go along. With DICK, we can conduct flavour research while supporting local artists at the same time".
Deviant is in talks with several other high-profile artists as well as galleries and universities that feature local artists in Melbourne, Sydney and Hobart. According to Hyslop, "this is just the tip", as he plans to continue giving a hand to others in the community through campaigns like DICK.
"We're excited about the artists we're supporting over the next year because they represent our brand values", says Ivor Vaz, head of creative and marketing for Deviant Distillery. "Collaborating with other like-minded creatives is what our long-term marketing strategy is all about, so launching DICK is an important milestone."
Deviant encourages artists with exhibitions in Tasmania and Victoria to take advantage of DICK by sending information about their event to press@deviantdistillery.com.
About Deviant Distillery
Deviant is Australia's first green-tech distillery that produces a spirit with the flavour and chemical makeup of a 10-year-old whisky in just 10 weeks. The Tasmanian startup launched in October 2017 with Anthology, a series of new-malt and dark spirits. All of them are brewed and distilled by hand using one-of-a-kind ageing technology that stays true to the natural whisky-making process – with the same ingredients and without any additives or chemicals.
The Deviant Distillery is virtually waste-free and on a path to become one of the world's cleanest. Only 4% in total of Deviant spirits evaporate during ageing compared to as much as 50% that evaporates from other distilleries – which adds up to more than 200 million litres each year, worth nearly $10 billion.
Deviant products are available online, in select bottle shops and craft bars in Tasmania, and coming to Melbourne and Sydney soon. The commercial distillery is expected to open in Hobart early next year.
Contact: press@deviantdistillery.com